Fisher River Pharmacy is full-service pharmacy conveniently located at the Fisher River Business Centre in Fisher River Cree Nation. We provide complete pharmaceutical services, over the counter medicines and consultation with our friendly staff.
Fisher River Pharmacy is operated by the Fisher River Economic Development Corporation, who believe in investing in the best possible pharmacy care available. At Fisher River Pharmacy, you will experience a level of personal attention unmatched by larger chains and our competitors. Because we are focused on building relationships with members of the community and the surrounding area in which we service, we are building a reputation for going above and beyond customers' every expectation.
We welcome new prescriptions and hassle-free transfers. We guarantee confidentiality and fast, friendly service.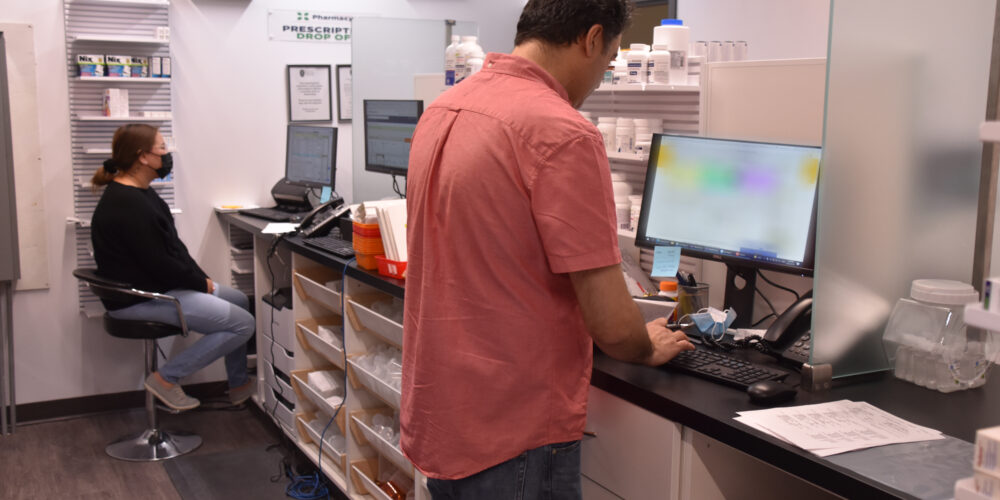 SERVICES
Prescription Medications | Our caring pharmacist will be happy to transfer your prescriptions and their refills to our pharmacy without any effort from you! Just call us and our professional staff will take care of you.
Pharmacy Services | Medication Counselling, Vaccinations, Diabetic Care, Blister Packs, Compounded Medications, Smoking Cessation, Medication Review, Care Plans.
Personal Advice & Consultation | Our hope is to accommodate each customers needs and make them feel as comfortable as possible. We also provide a private consultation area.
Over the Counter Products | We help you choose appropriate over-the-counter (OTC) medications and products including vitamins, herbs and other products.
More services to come…

CONTACT
Fisher River Pharmacy
Location: Fisher River Business Centre
Phone: 204.645.4445
Fax: 204.645.4701